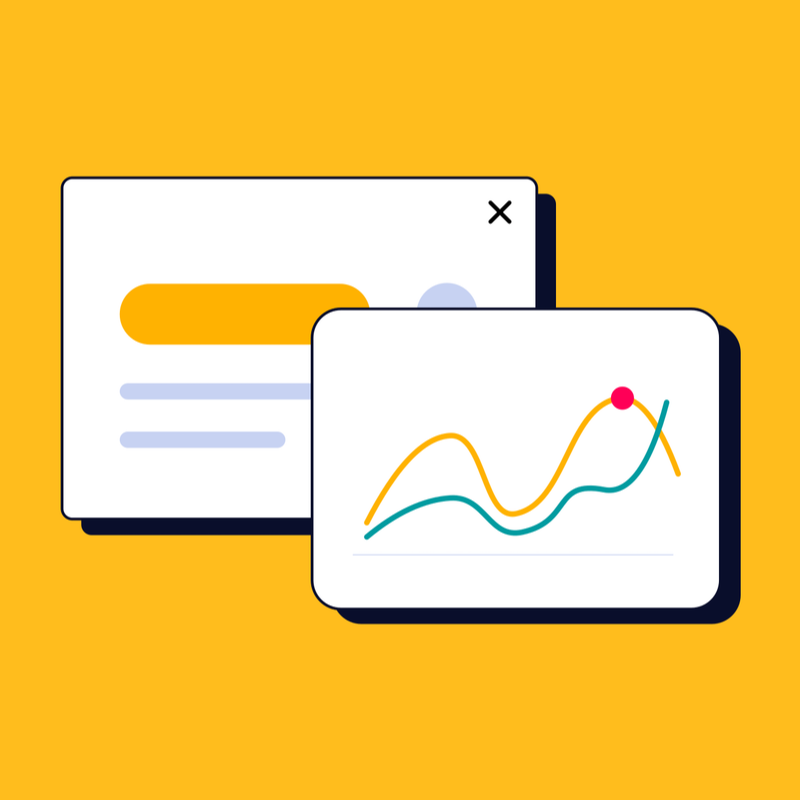 Mike Harris
Campaign Manager
Advice and expertise
5 min
So, your current website has been built with a headless CMS, or you are looking to migrate from a traditional CMS. One of the first questions you might have asked yourself is how your SEO strategy may differ from that of an approach taken with a traditional CMS.
You may have found this article after hearing rumours that a headless CMS is not as SEO friendly as a traditional CMS, or maybe you're simply looking to prepare yourself for an upcoming migration from traditional to headless. Either way, you want to understand the effects any switch will have on your search engine optimisation campaigns, and in this post we'll aim to provide you with the answers.
In this article we will break down:
SEO for a traditional CMS
SEO for a headless CMS
Headless SEO myths
SEO benefits associated with using headless CMS
How our own headless CMS, Contensis, improves SEO
Definitions
💡
Headless CMS: A content management system containing the back-end only and which makes content accessible via an API for any device. As opposed to a traditional CMS which contains both the back-end (example: content repository) and front-end (example: the website).
💡
SEO: Search Engine Optimisation. The art of optimising a web application for better visibility on major search engines, such as Google, when a user searches for a relevant term.
SEO for a traditional CMS
The principles of SEO remain the same regardless of whether you use a headless or traditional CMS, but how you are used to implementing SEO may differ slightly. Within your traditional CMS, you may be familiar with plugins that help manage your SEO efforts. One of the most common plugins is Yoast for WordPress. Within the Yoast plugin, you can manage the majority of important on-page SEO elements such as metadata, URLs, alt text, headers, and sitemaps. These elements are just as important if you're using a headless CMS. However, in some CMS platforms the features needed to manage these elements aren't included 'out of the box' in the way they are with most traditional CMSs.
SEO for a headless CMS
Depending on the headless CMS platform you choose, you may have varying degrees of control over the management of your on-page SEO elements. This could range from having built-in tools for non-technical users to relying on developers to implement custom solutions for you. This makes choosing the right headless CMS very important if SEO is a key factor in your marketing strategy.
With most headless CMS projects you are receiving more of a bespoke service – your content strategist or development team uses the CMS platform to build a user interface that meets the specific needs of your content authors. As such most SEO elements are built-in to your content model as opposed to being added in through plug-ins. If you have specified SEO in your project objectives then any reputable headless CMS provider should plan this into your project build.
Ultimately there is no difference in the basic principles of SEO for a traditional or headless CMS user. Your strategy will remain the same. However, it is important to ensure easy management of key on-page SEO elements. Ask your current headless CMS provider (or new providers if you are looking to migrate) if you can manage important on-page SEO components easily.
At the very least you will want to manage:
Meta titles
Meta descriptions
Image Alt text
Internal linking
H1, H2, H3
Sitemaps
URLs
"SEO is easier to manage in a traditional CMS than it is in a headless CMS" – FALSE!
Myth dispelled
A common misconception is that SEO is easier to manage in a traditional CMS than it is in a headless CMS. Granted, SEO plug-ins for common traditional open-source CMSs are easily accessible with one-click installation. However, in many headless CMSs, these features are either included as standard or can be easily added. In fact, there are many SEO benefits to a headless CMS that you don't get with a traditional style content management system.
How can a headless CMS benefit my SEO efforts?
Enhanced user experience
As we enter the IoT era, the need to cater to audiences across a multitude of devices is becoming more and more prevalent. Traditional CMSs have long struggled to provide a tailored user experience in this area, whereas headless CMSs were created for this very purpose.
A headless CMS, with an effective API, means you can optimise your content for multiple touchpoints such as smartwatches, voice-activated assistants (such as Alexa and Echo), and even VR devices like Oculus.
If you adopt a full-cycle SEO approach, you should consider the entire user journey – from the first search query to the goal completion (and conversion value, if we are to completely close the loop on ROI). Enhancing user experience will increase your conversion rate and return on investment from all forms of SEO.
IoT definition: Internet of things – a term used to describe the network of physical objects embedded with software, sensors, and other technologies connected to and exchanging data across the internet.
Easier integration with MarTech tools and software
Because a headless CMS is separated from the front-end of the website, content can be transferred more easily through APIs to MarTech tools, software, and platforms that cater to CRMs, analytics, and marketing automation. This means your content and data can be synced through multiple channels and your processes automated, leaving you to concentrate on the quality of your content.
Increased page load times
As of July 2018, Google has made mobile page speed a ranking factor in mobile search results. This came as no surprise to the marketing industry after Google revealed that 40% of users will leave a website that takes longer than 3 seconds to load.
The introduction of AMP (Accelerated Mobile Pages) helped marketers improve page load speed times, however even this had its limitations. Traditional CMSs using AMP still had the issue of catering for multiple devices with back-end and front-end code that was at times difficult, or impossible, to separate. A headless CMS, on the other hand, doesn't suffer from this, and its back-end code can be made lightweight and better optimised for page load speed from the ground up, whilst still serving AMP content if required.
SEO with a Contensis CMS
The Contensis CMS is a hybrid headless content management system. By combining the power of a headless CMS and the user-friendly features of a traditional CMS, Contensis gives you the best of both worlds.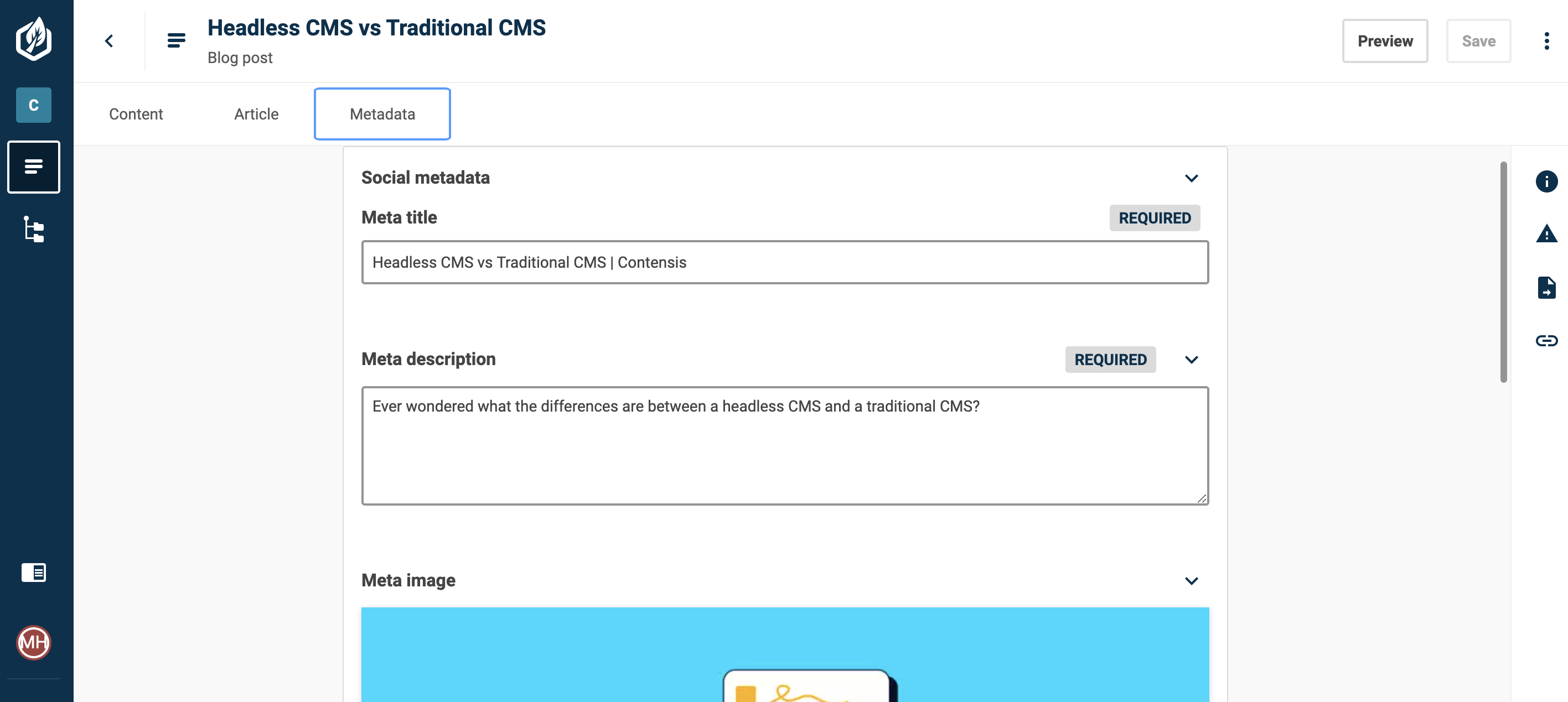 Optimising your content and website with the Contensis CMS is easily manageable and all of the below features are possible. Not all are standard – as with most headless CMS platforms your project is built from the ground up to meet your requirements, and many of these features would be incorporated by your development team as part of your implementation.
Metadata – the ability to add and edit
URLs – the ability to create and edit human-readable and SEO-friendly URLs
Sitemaps – the ability to generate and update
Alt text for images – the ability to add, edit, and require alt text before an image is published (also benefits accessibility)
Headings – the ability to add and edit headings (also benefits accessibility)
Internal hyperlinking of text – the ability to add and edit internal links
Schema markup – the ability to add and edit
Breadcrumbs – the ability to add and edit
Robots.txt – the ability to edit
Redirects – the ability to add redirects when a URL is removed
Aliases – the ability to add and edit alternative paths for web pages
Canonical URLs – the ability to choose which path is the canonical URL for a web page
Try the Contensis CMS
If you are a current headless CMS user and want to experience the benefits of the Contensis CMS, or if you are thinking about transitioning from a traditional CMS, give us a call and speak to one of our experts on 01584 824202. Alternatively, you can book a demonstration here.