Upload and deliver beautiful responsive images with Contensis 11.3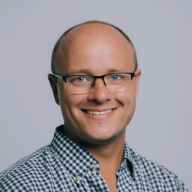 Richard Saunders
Contensis product owner
We believe the future of the web is built on well-structured content broken down into its constituent parts for use anywhere online. We began making this a reality with the introduction of content types and entries. And we're continually improving the experience of working with entries for authors, content strategists, and developers. All of the features we build are designed to help you follow the latest web best practices. This release of Contensis introduces major new improvements to the way that images are uploaded and delivered as well as giving you greater access to the version history of your entries.
Images
Contensis 11.3 introduces completely non-destructive new ways to upload, edit, and deliver images. The new image editor and Image API have been designed from the ground up to support you in creating responsive, fast, and great-looking websites and applications.
Uploading images
Previously images had to be added to the CMS and selected from the image gallery before you could use them in an entry. We've now streamlined the process so you can upload images and assets from within the entry editor when you create or edit an entry. Simply drag and drop images or assets from your desktop or the project explorer – saving you time and minimising disruption to your workflow.
Delivering images
Image dimensions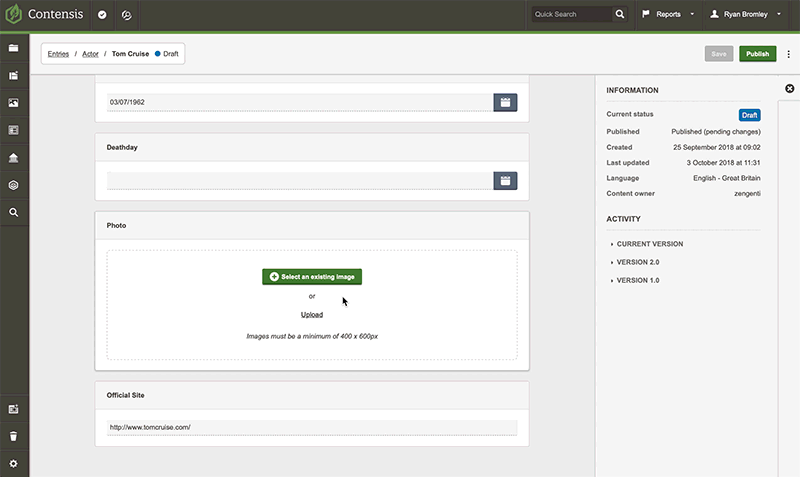 Nothing ruins a site like an image that's been uploaded at such a low resolution that it becomes pixelated at large screen sizes. Except images that are so huge they reduce your site speed to a crawl.
Thankfully, it's now possible to banish both of those problems for good by specifying the dimensions of an image field in entries – ensuring that the images selected by your authors meet the requirements of your content and design.
Image cropping
Images can now be cropped to a predefined size set by the new image dimensions property. Or a custom crop can be applied where more flexibility is required in content such as blog posts or news articles.
Image API
The new Image API provides an easier way to manage images for use on any platform or screen size. This way you can serve images that meet the needs of a user's device – saving your users from wasting time and bandwidth downloading files that are bigger than necessary.
Combining the Image API with the new image dimensions property in a field in a content type enables you to select images twice the size you need for your front-end website or app. This way your developers can use the Image API together with the HTML srcset attribute to serve the high resolution image for users of Apple's latest 5K retina display and provide smaller versions for mobile users.
You can also use the Image API to serve images in Contensis templates or Razor views simply by changing the query string on the image URI.
Restore a previous version of an entry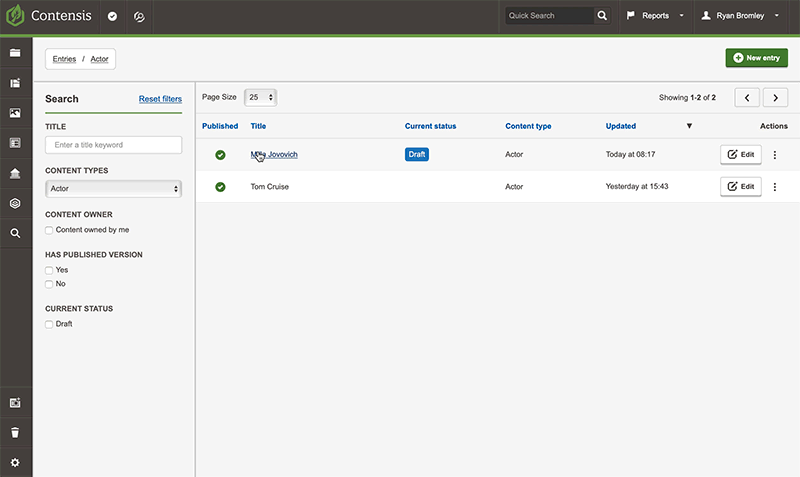 You can now view, compare, and reinstate versions of an entry.
While we've always stored the version history of an entry, it hasn't been possible to access previous versions through the user interface. You can now get a full overview of what updates have been made to an entry over time by clicking on the more actions menu in the entry editor.
This will open the new split view editor which allows you to view two versions of an entry side-by-side, highlight changes, and copy fields between versions.
User interface improvements
We've also made a number of improvements to the user interface based on feedback from our testing with Contensis users.
It's now possible to include the same entry multiple times on an entry field.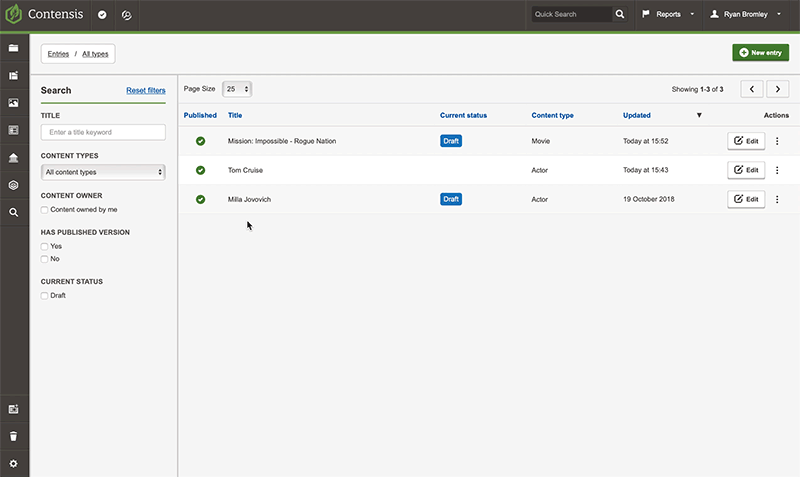 You can now open entries in a new browser tab by right-clicking and selecting from the browser context menu, or scroll clicking on the entry Edit buttons.
We've also improved the way that toggle buttons work so that you can now click on the label as well as anywhere on the toggle.
Finally, we've updated the icons across content types and entries to use SVGs. They should look a lot sharper on both retina and non-retina displays.
---
This release also includes many other updates and improvements. For a full list of changes, check out our what's new page.
Upgrade now
If you are a Contensis Cloud customer you can request an upgrade by contacting your account manager. If you self-host, head over to the client area on ZenHub to download the latest version.