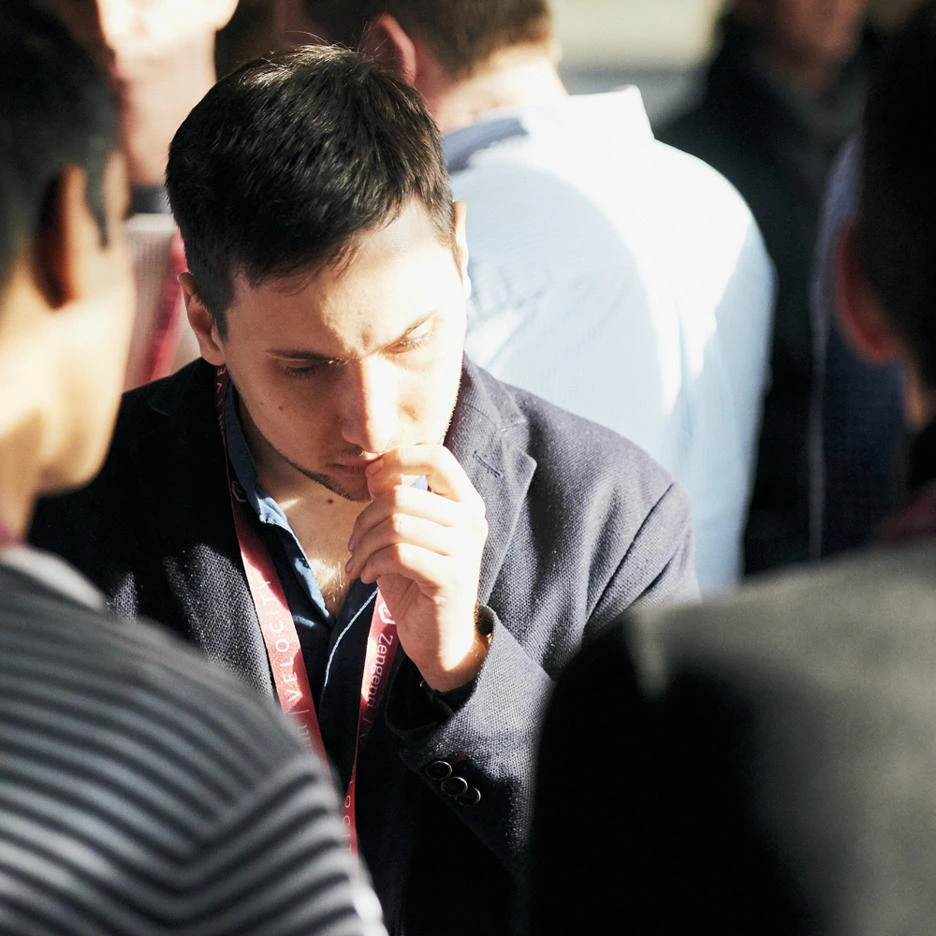 Students have been studying business at King's College London (KCL) since the 80's. But, a couple of years ago, business studies became more than a course. King's launched a fully-fledged faculty in 2015 as the School of Management and Business. It was recently rebranded as King's Business School, and needed a new home on the web.
King's web team gets stuff done
KCL's web team build and maintain their extensive system of websites. When building a new microsite for King's Business School in house, they approached our team for guidance on current best practices in web development and on Contensis itself.
Now, this wasn't standard training – they've been using Contensis for years. What they wanted was to refresh and upskill their team.
So, we dispatched our tame training developer, Jon Moore, to spend two days with their web team. He focused on template implementation – how to build the framework for displaying a site's content in Contensis. Alongside templates, Jon and the team also looked at how to get the most from Razor Views and the Contensis APIs.
After they were up and running, they asked for a bit of extra guidance as they were building this microsite. They also made use of Contensis' community Slack channel for discussion with other web developers. Through these discussions and using Contensis' documentation on ZenHub, KCL's web team also learned how to work with content types and entries. With access to the Contensis community, a day's extra consultation is all they needed.
It only took 3 days' training.
Scaling up the potential for future development
Now, King's Business School has a proper home on the web. It's well supported by a custom-built microsite, built in-house to meet the needs of the new School.
But, more than that – they're proud that their team were able to get this done. By investing in training and focusing on their own skill sets, they've also been able to take on more challenging work across the rest of kcl.ac.uk. For example, they recently rebuilt their news and their events content using content types and entries – massively scaling up the potential for reuse of the content and future development.
Ian Meadows, web and portal content manager at King's, said:
"We've been able to do more in the last 6 months than we have in the last 6 years."
Along the way, King's also shifted from hosting their own system onto our cloud platform. This has let them focus on design and development, without worrying about maintaining physical servers and infrastructure. They spent less time fixing issues on their live website, and more time building new features. It also made testing a lot easier, and gave the team confidence that what they built on a test site would work on the final, live site.
Moving from being self-hosted to the cloud has allowed us to use a dev box that's a closer representation of our live environment. This enabled us to do more thorough testing and has given the team more confidence that the work they do will work when we go live.

Ian Meadows

King's College London
Our customer experience squad is available to support you with any work – big or small. If you'd like training and consultation to upskill your team, want to move to the cloud, or have a project in mind, get in touch.