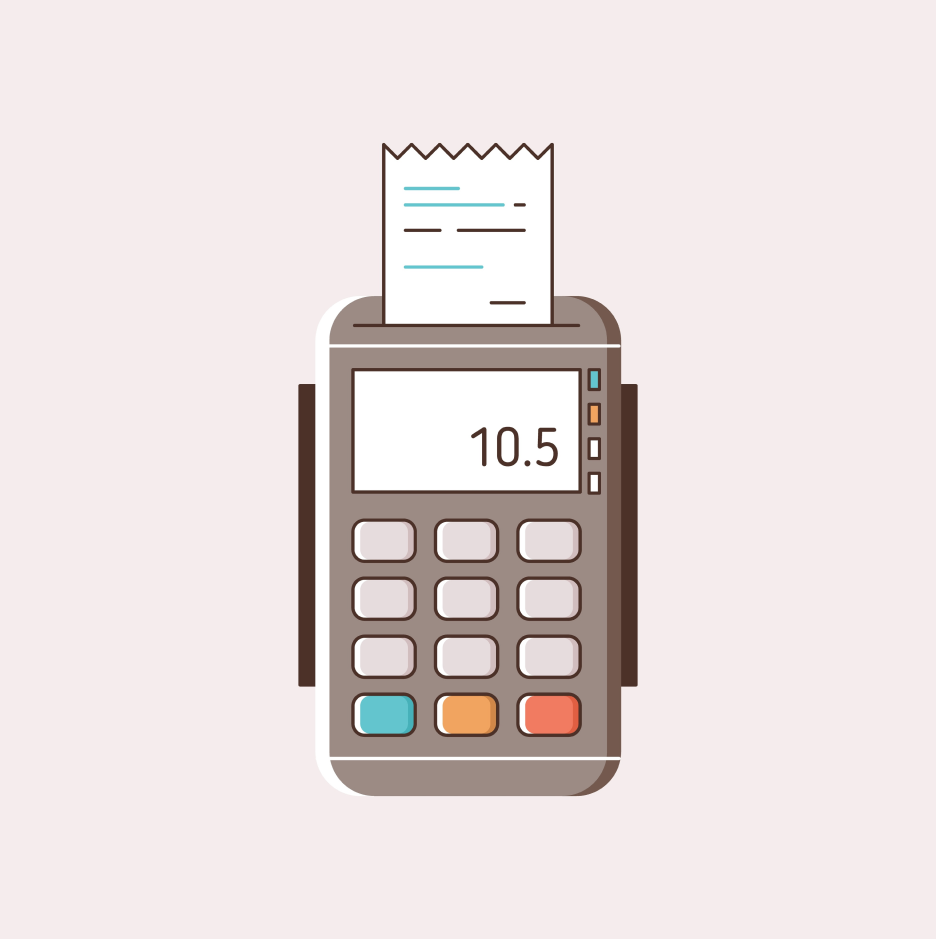 Towards the end of 2019, our services team embarked on a new project with National Museums NI (NMNI).
NMNI promote history, art, science and the culture of the people of Northern Ireland. They have four museums – Ulster Museum, Ulster Folk Museum, Ulster Transport Museum and Ulster American Folk Park – which all offer a different and unique experience.
NMNI wished to redevelop their current website's checkout process, with three core objectives:
Improve customer user journeys by introducing a multi-step checkout process with clear navigation.
Improve the sales funnel by enabling Google Analytics to fully track the checkout progress using Goals and identifying exit points within the checkout funnel.
Resolve issues within the current checkout process, such as preventing duplicate payments being taken.
The new checkout process needed to improve conversion rates and provide robust debugging capabilities to ensure that any new issues could be identified quickly and resolve any future issues. It also needed to be designed and built using a mobile-first approach.
How we approached the project
NMNI uses an electronic point-of-sale (EPoS) system called Access Gamma, which is used by attractions such as Chester Zoo and The National Space Centre. The museum uses Access Gamma to manage stock and ticket sales both online and at the sales desk. It was imperative that we continued to use this EPoS system to ensure that the museum's internal processes remained consistent. The chosen payment provider for the project was Gov Pay (Government payment gateway), which is a free-to-use service for public sector companies.
We began the project by designing screens in collaboration with the team at NMNI, which helped us to produce a high-level user flow diagram. This diagram allowed us to identify the steps a customer needed to take to book a ticket at one of the museums.
Technology
From this work we identified two applications that needed to be created in order to deliver this project:
The first was the web application itself, which would allow users to purchase tickets. This was developed using React and Redux with isomorphic rendering, which gives us the benefits of better user experience, faster load times and more predictable site indexing on search engines. Using React and Redux allowed us to create a persistent state across the application which is useful when building complex web applications as it allows the web app to render specific content and deliver an appropriate experience based on user input and interactions.
The second was the back-end application required to handle all background tasks involved in talking to the payment gateway, managing the orders with the EPoS system, and interacting with the Contensis Management API. To achieve this we developed a .NET core application.
Why Contensis?
Contensis is a powerful CMS which allows you to integrate with other systems too, thanks to our Management API. The main aim of this API is to enable you to easily import and integrate content from other platforms. The API is a RESTful service to ensure maximum compatibility, delivering content as JSON and resource files (assets) as text or binary files.
How we adapted to the global pandemic in 2020
One of the biggest challenges we faced when working on this project was the sudden change in requirements brought about by the Covid-19 pandemic. Typically the events and admissions at NMNI are sold in single day blocks and could be purchased in larger groups. Due to Covid restrictions, bookings needed to be limited to small parties and tickets had to be allocated over multiple time slots to ensure social distancing could take place during visits.
We were able to limit API requests, to allow the client to better manage events and admissions, and put more robust tests in place to keep the same user journey, which was:
The user goes to the event page and can read more information.
The user can then choose a date and time slot when they want to visit. They can also change the quantity of tickets. The pricing shown will be different based on whether the ticket is for an adult, child, or senior. The pricing structure also offered users the option of gift aiding their purchase.
This data is then stored in the user's basket, which means they can also purchase additional tickets if required. There is also the ability for upselling opportunities to be shown to the user as part of an event.
The user can manage the items and quantities in the basket before going to the checkout page.
At checkout we take user information such as name and address. The user is then sent to a Gov.UK payment page to take payment and the tickets are reserved with the EPoS system, Gamma.
The user is then redirected back to the NMNI React site, where their data is processed.
The user's order receipt is created as an entry in the Contensis CMS.
Once we've received a successful payment code from Gov.UK and Gamma, the user is taken to a final page with a breakdown of their purchase. On this page they are able to download their tickers in a PDF format.
The tickets are generated by Contensis with a barcode from Gamma.
The user can then use no-contact entry for admission into the museum, as the tickets can be saved to their phone or printed out to gain entrance.
The tickets and order confirmation is also emailed to the user.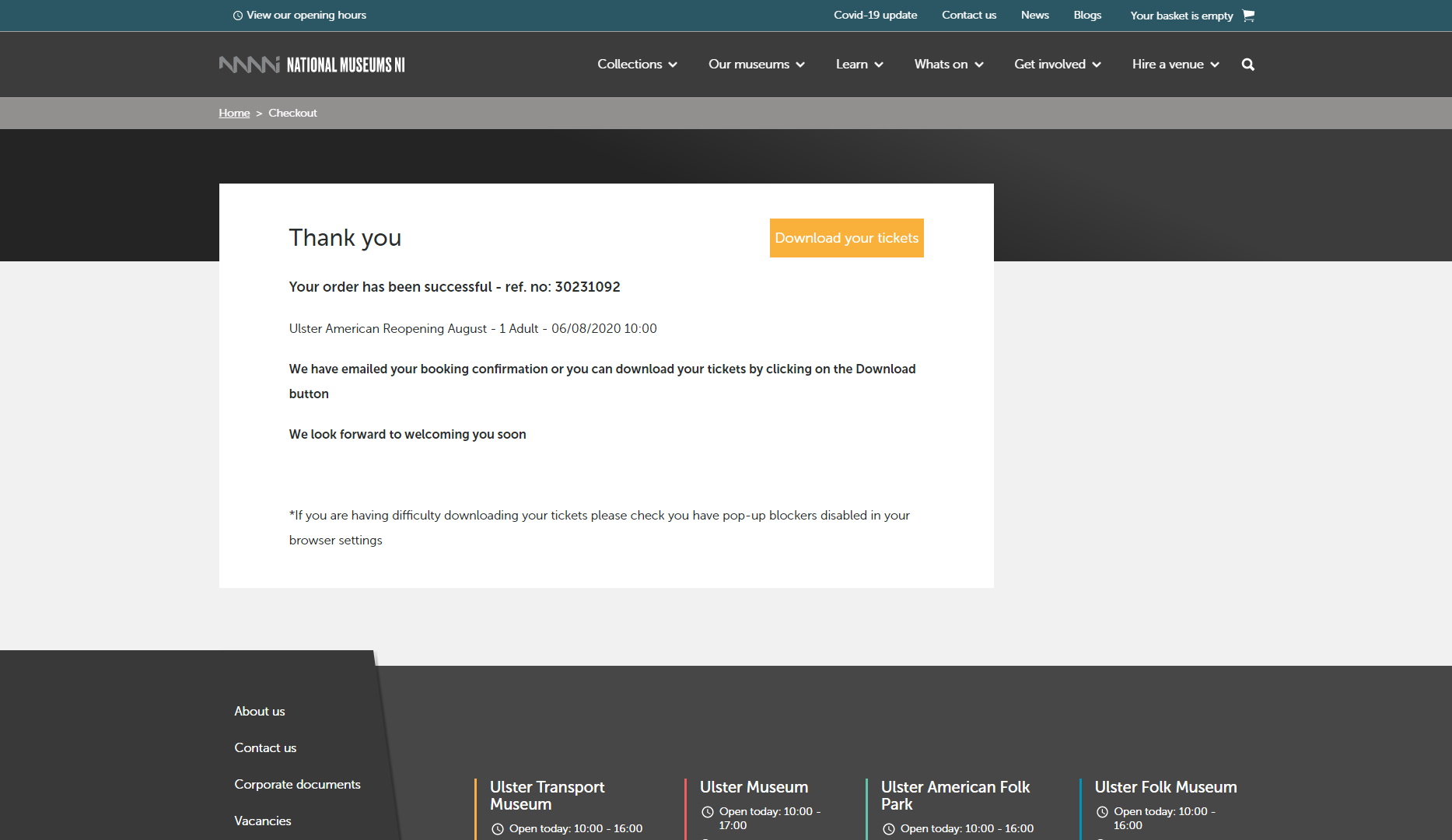 The biggest challenge for National Museums NI came when our economy and museum got hit by the Covid-19 global pandemic. During this time the Contensis services team really showed their strength, dedication and support, rapidly changing our checkout process to match the ever changing government requirements. We needed to offer a new solution to our audiences, with time-slots-based ticketing and controlled visitor capacity levels. Thanks to the efforts of Kyle, Drew and the rest of the team, we not only achieved our objectives, but went beyond our original expectations. I am delighted to say that National Museums NI now have a truly world class checkout process, with integrated Google Analytics Ecommerce tracking to ensure we remain fully in control of our conversions.
The project with NMNI resulted in many changes that we could never have imagined happening when we embarked on the journey with them at the end of 2019. The daily changes the UK was experiencing as a result of changing government advice meant that updates to the project happened often. Our priority was to keep our employees, clients, and in turn their customers, safe. This meant that all of our teams were working remotely. We worked alongside NMNI having daily stand-ups and regular project reviews.
2020 had its challenges for us all. It's been super rewarding to know we helped NMNI adapt how they worked during the global pandemic and were still able to meet their original three objectives and improved e-commerce conversion rates to 12.51%.