Creating a simple content model in Contensis 9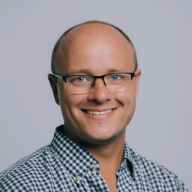 Richard Saunders
Contensis product owner
Product updates, Advice and expertise
1 min
Ahead of the release of Contensis 9 we thought we'd give you a run down on how you can easily model new types of content in Contensis. This simple overview will highlight some of the key features that will help you create future ready content using the new content type builder.
Create a new content type
As the name suggests, content types are types of content broken down into their smallest parts. We'll be using a film as the example in this post.
You create content types from the new vertical toolbar in Contensis 9 and press the New Content Type button.
Add some fields
Building a content type is as simple as adding some fields from the toolbox that represent the types of content you want to store.
For our film example we'll add the following field types in the table:
| Name | Name | Description |
| --- | --- | --- |
| Title | Title | For the name of the film |
| Overview | Overview | A summary of the film without spoilers |
| Release Date | Release Date | The date the film was released |
Create some content
Once the content type has been published, we can now add some films against the content type, which we call entries.
You create entries by selecting content types and entries from the vertical toolbar, followed by entries, then pressing the New Entry button in the entries listing screen.
Once the content has been populated and saved, its just a matter of the entry being published for it to be available through the Delivery API.
Signup to the Contensis BETA
If you are already a user of Contensis and would like to try out the new features of Contensis 9, you can sign up to our BETA to follow along