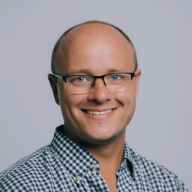 Richard Saunders
Contensis product owner
This release focuses on making it easier to work in Contensis as a developer.
We've replaced our code editor across the whole of Contensis, introduced rich IntelliSense support for our JS Delivery API, and added typed model support to the .NET Delivery API.
We now use Monaco as our code editor
Monaco provides many features that we have been missing with our current code editor, so we've replaced it across Contensis. It brings with it a wide range of useful features aimed at improving productivity and encouraging well-formatted code. These include:
Tabbing and code formatting
IntelliSense and code validation
Warning and error highlighting
Code navigation
Rich find and replace support
Multiple cursor and selection
Protected read-only mode
Extended to support propertied Razor view IntelliSense.
.NET Delivery API - typed models
Entries can now be returned as strongly typed models for the get, list, and search entry operations. The entries are returned as the specified type – allowing the developer to work with a typed API. This will greatly simplify usage, and catch potential issues before they are published. Using typed models mean that:
The API becomes specific to your domain.
IntelliSense for fields are available when developing within Visual Studio.
Errors from badly specified fields are caught during development, preventing many issues that may only show during runtime.
Simplifies development – once the model is defined then the content type no longer needs to be referred to.
Models can be extended with functions and calculated properties. This logic can be centralised which would otherwise be spread across Razor views.
Models can be reshaped to fit the needs of the application.
Read the developer documentation
Updates and improvements
This release also includes a number of updates and improvements. For a full list of changes, you can see our what's new page.
If you are a cloud customer you can request an upgrade by contacting your account manager. If you self-host, head over to the client area on ZenHub to download the latest version.