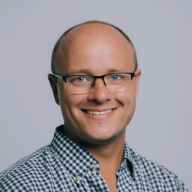 Richard Saunders
Contensis product owner
Since we first released content types and entries we've been adding extra features to make them more useful for the vastly different organisations that use Contensis. Over that time one of the most requested features has been the ability to restrict who can author and approve entries.
This release introduces roles and permissions along with entry workflow – giving you complete control over the publishing process within your organisation.
We've also made a host of improvements to the entries screens and introduced a unified search for developers using our Delivery API.
Roles and permissions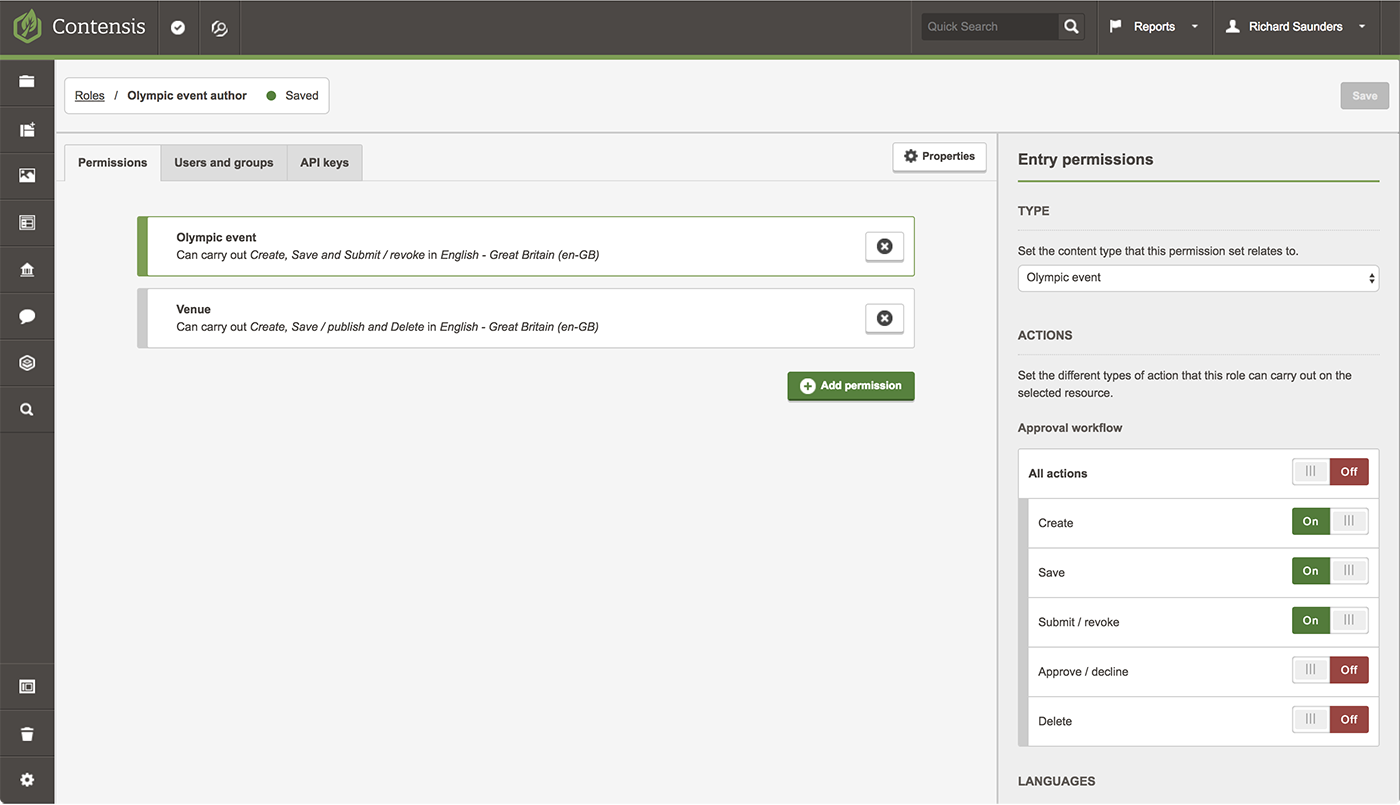 You can now create roles to define what different groups of users can do with a content entry.
Creating a role enables you to grant permission to groups of users in your organisation to use specific resources. You can restrict roles to certain content types and languages. This allows you to create rich roles for different teams.
So, you could create one set of permissions for your North American marketing team and another for your marketing team at your UK head office. The American marketing team role might only have permission to create, save, and submit content for approval, while the UK marketing team can do all of those things as well as approving and deleting content.
You also get to manage these in one place – making it easier to get an overview of who is managing your content.
Workflow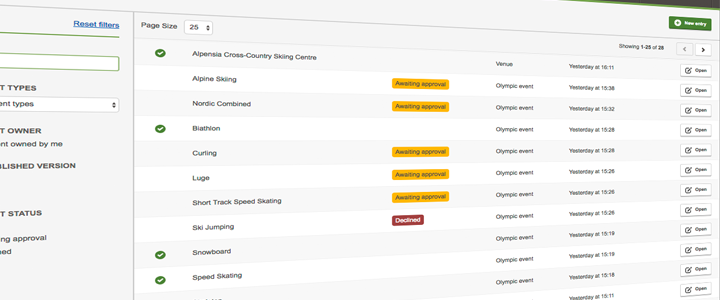 Not all content needs to go through the same process. We've introduced two types of workflow to entries, allowing you to choose how your content is governed.
Basic workflow enables you to create and publish content without needing approval, whilst the approval workflow requires someone to review the content before its published.
We've separated the current status of an entry and the published state into their own columns in the entry listing. These small changes make it easier to understand where your content is in the workflow.
This is all built on top of our new workflow engine, which will allow you to create custom workflows in a future release of Contensis.
Unified search in the Delivery API
Creating complex sites is a pain when you have to use several different APIs to fetch content. This was certainly the case when you wanted to create a custom search of existing Contensis web pages and entries.
You can now use the Delivery API to create a unified search of all entries, webpages, and assets such as documents or images in a Contensis instance.
You can build rich powerful searches to display content from across your web properties or proprietary data stores by importing content into Contensis as entries and surfacing the results wherever you need them.
Improvements to entries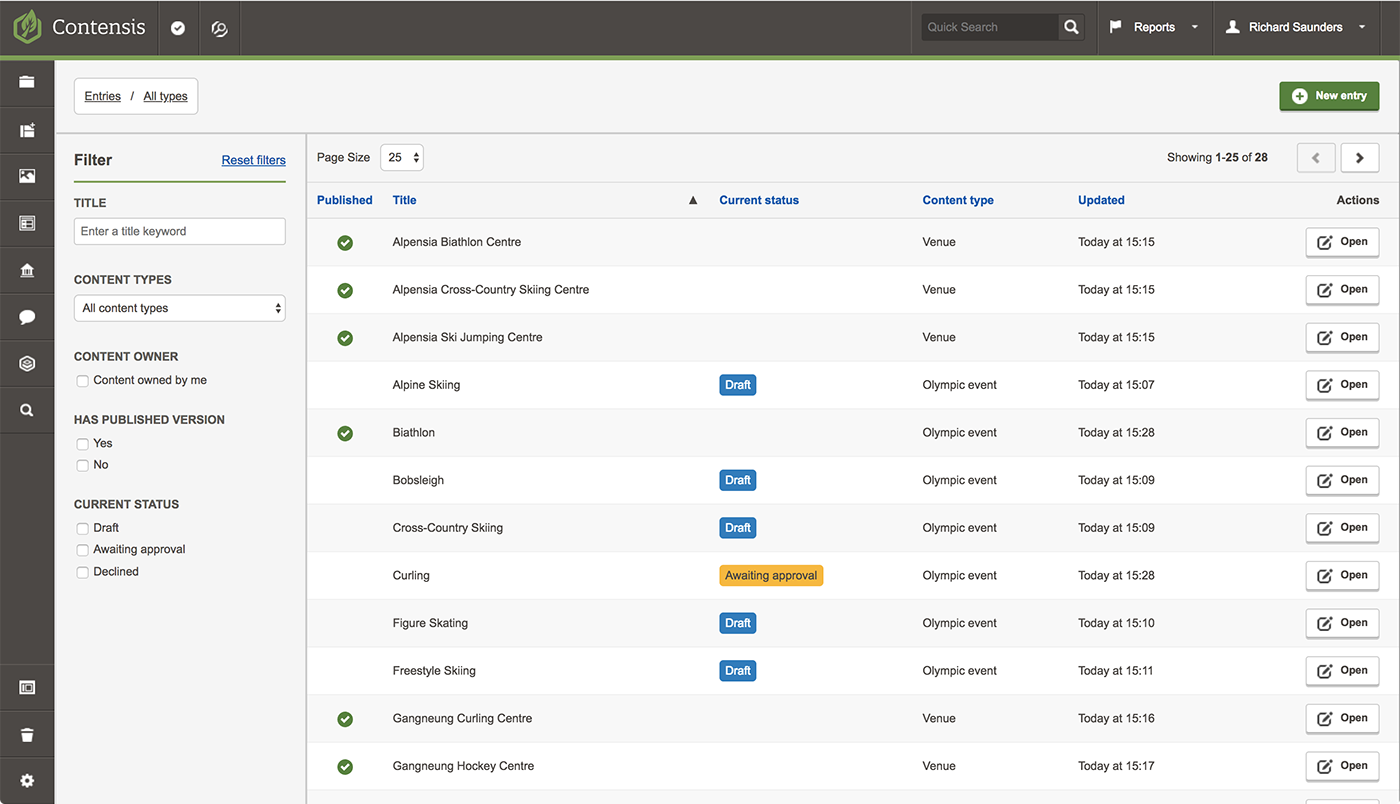 We've reviewed the entries listing since adding workflow and have made some changes to improve the experience.
The listing is now permission based, set by the roles you belong to, bringing focus to the content that you're responsible for.
We've added alternating striped rows to help tracking through large lists.
Dates now have a sprinkling of natural language to show what has been updated today and yesterday.
You can now locate the entries that matter to you using the new faceted search. Build up rich search criteria based on content type, language, version state and translation status. Check and uncheck the items to build your search and find the content that's important to you.
---
This release also includes a number of other updates and improvements. For a full list of changes, check out our what's new page.
Upgrade now
If you are a cloud customer you can request an upgrade by contacting your account manager. If you self-host, head over to the client area on ZenHub to download the latest version.