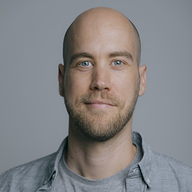 Ryan Bromley
Marketing content coordinator
This release focuses on bringing content from other systems into content types and entries using our new Management API.
We've also introduced reusable components, another way of adding further structure and flexibility to your content types, whilst making it easier for your authors to enter the content you expect.
You'll also see that we've simplified the entry editors and improved the experience within the composer fields.
Import content from other systems
We know that many of you have content stored across many different systems that you'd love to be able to use in your websites or mobile apps. We wanted to simplify the process of importing content into content types and entries. So, we've introduced our new HTTP and .NET Management API to make it quicker and easier to bring content from other systems into Contensis.
Let's say you have a collection of articles, a catalogue of products, or a repository of information in one system, but want to add additional content to use in your website and mobile application. Using the Management API you could bring this into Contensis – allowing your authors to manage all of this content in one place.
By using a combination of our Management and Delivery APIs your developers can now bring a wide range of content together to build rich websites and applications.
Common components across your content
We don't want to make any assumptions about your content. You're in charge of defining your own content model and strategy – after all, you know your audience best. We just want to provide the tools to make that process as simple as possible.
Components are groups of fields that can be used to define custom building blocks of content that can be used across your content types. You can use components as a standard fields in a content type or add them to a composer to create dynamic areas of content that can be used in your pages or marketing sites. Components save your authors time and give your developers greater flexibility in how they display content.
So, whether you want to add social cards, ensure all of your pages have the fields they need for good SEO, or create card content to use on landing pages, build new components that can be reused anywhere.
Improved authoring experience
We've taken the time to review the entry editing experience for authors and simplified each of our field editors. We've removed clutter and improved accessibility by adding screen reader support and better keyboard navigation. We've got a host of further changes lined up and this is just the start.
---
This release also includes a number of updates and improvements along with two breaking changes. For a full list of changes, see our what's new page.
Upgrade now
If you are a cloud customer you can request an upgrade by contacting your account manager. If you self-host, head over to the client area on ZenHub to download the latest version.