Bringing consistency to your organisation's content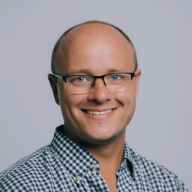 Richard Saunders
Contensis product owner
Creating great content isn't easy. That's why, in Contensis 9, we've introduced a set of tools to help you shape and bring consistency to your content.
Any content you publish, written or otherwise, is a representation of your brand – so it needs to be consistent with your style.
Most organisations rely on some sort of style guide, and in some cases a guide to voice and tone, to enforce consistency throughout their content. This can be an in-house style or one adapted from those commonly in use. There are a number of good guides out there already, including those from:
All of these provide a great starting point. But enforcing these rules among a broad range of content authors isn't so straight forward – especially if they don't know about them in the first place.
Content guidelines
This is where content guidelines come in. When you create a new content type, you can add content guidelines to help authors understand what it is you expect them to enter into each field as they are populating their content.
This reinforces your in-house style when your authors begin creating content. This simple step should help improve your content workflow.
Validating content from the start
Whilst explaining to your authors how they should be writing their content, we can also make sure the content they are entering is clearly validated.
We start by providing a wide range of field editors that your authors can use to enter their content. These can take any number of forms – from a simple text box or number field to date ranges, locations, or more complex composed fields such as a blog post body supporting different headings, quotes, a location, and rich text fields.
Pairing a field editor with one or more types of validation helps to prepare your content for reuse in the future.
Required
The most commonly used validation is marking a field as required, providing a surefire way to ensure that an author has populated an important field.
Character count
Improving scannability and reducing unnecessary copy are necessary evils when writing great content. Setting a character count encourages your authors to get to the point.
Pattern matching
With a little geekery known as regular expressions (we know some developers who love this stuff) you can restrict content published against a field to meet some strict requirements.
This could include checking that a heading is in a particular case, a value is a valid email or website address, or a field doesn't contain particular characters.
You can do a lot with pattern matching. Challenge your developers with a scenario and I'm sure they will find a way to validate it.
Don't worry if you don't have a developer to hand – we've included some regular expressions out of the box, and there are also handy websites like Regular Expression 101 that have a big reference library behind them.
Summary
Using a combination of content guidelines and validations will help bring consistency to your content, address the needs of your audience, and aid your authors in the content creation process – providing you with content that's easier to reuse elsewhere.